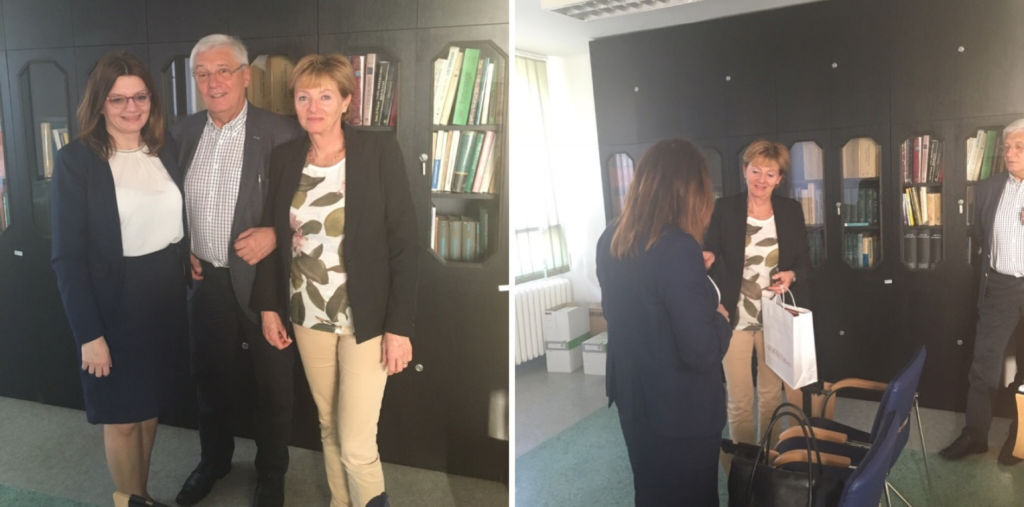 On 16th March 2017, representatives of the Scientific center of excellence for personalized health care, Scientific unit for research, manufacturing and medical testing of functional food, visited the Immunological Center of Excellence of the University of Pécs in Pécs, Hungary for the purpose of approaching and realizing the potential cooperation between the two centers.
On the course of the Institute of Immunology and Biotechnology University of Pécs, head of the Center prof Ines Drenjančević, MD, PhD presented the newly established Center of excellence for personalized health care and presented the results achieved so far, while Ana Stupin, MD, PhD gave a lecture about the importance of healthy nutrition on vascular health in a population of young healthy individuals.
After the course, representatives of both centers of excellence have exchanged experiences in the center's work and agreed to establish the future cooperation with the shared goals of action for both centers of excellence.